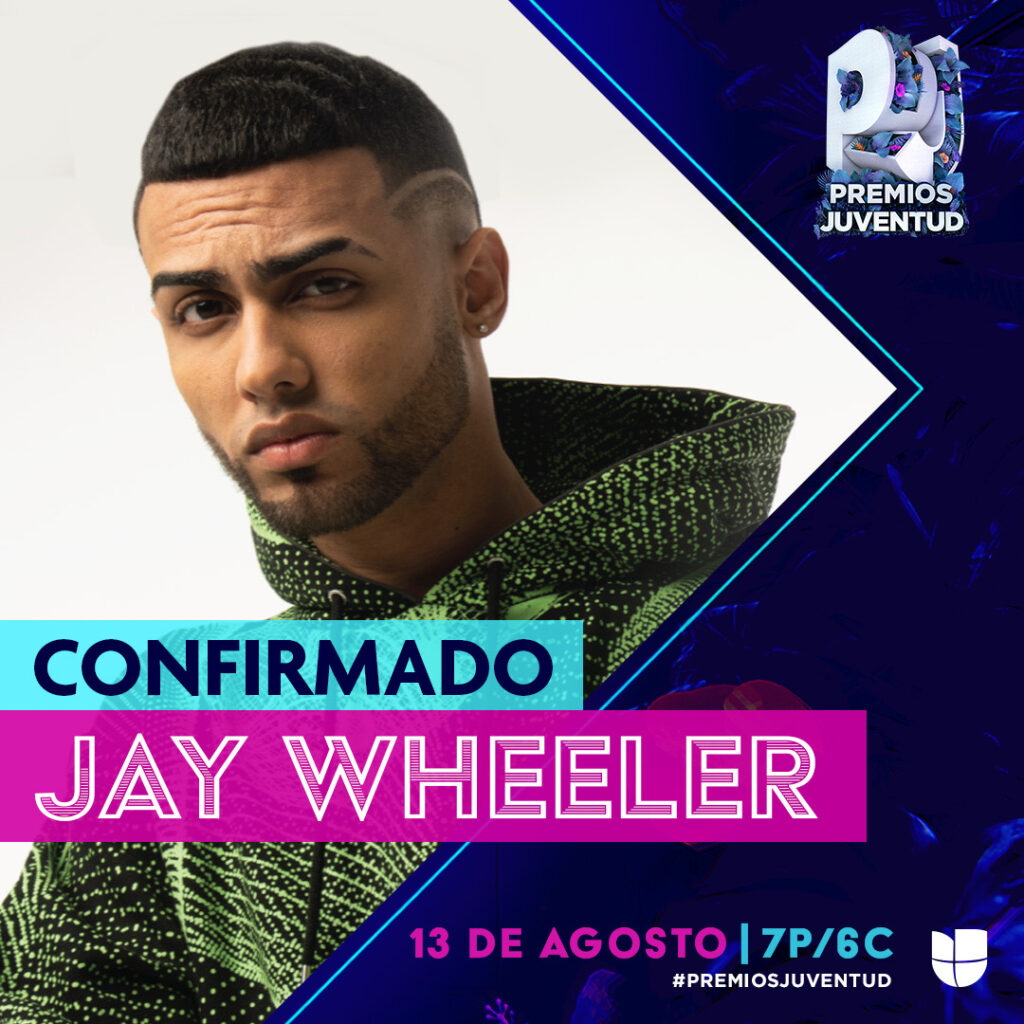 Jay Wheeler to bring his refreshing romantic flow to Premios Juventud
One of the hottest and most exciting Latin televised awards show is back.  Univision's Premios Juventud sets the stage for the hottest artists in latin music, fashion, TV and social media influencers; the 3 hour show will take place August 13, 2020 @8pm (EST).  According to Billboard; "Premios Juventud returns in an innovative format keeping safety top of mind".  The news that has thrilled fans is that their favorite artists will perform, Jay Wheeler, J Balvin, Anuel AA, and Bad Bunny  have been confirmed to perform at the awards show.
When Jay Wheeler " La Voz Favorita" was announced, the fans took it to social media and created a buzz.  Jay Wheeler is Latin Music newest sensation and rising star, his newest release "LA CURIOSIDAD" from his album "Platonicos" has been streamed more than 42 million times on Spotify, the official video has more than 8 million views on YouTube, the release video 36 million views and features Puerto Rican rapper Myke Towers. But there is more, Jay Wheeler's fans are still passionate about his first Album, "Platonico" worldwide hits, "Otra Noche Mas", "Sin Ti", "Yo No Cambie", "Me enamore", are just some of songs that "The Wheelers" sing and know by heart.  Be sure to check out both albums and immerse yourself with Jay Wheeler's refreshing romantic flow.
The show will broadcast from Miami, it will include virtual audience, and use technology to provide a safe show for everyone. Who's excited for PJ's?
Premios Juventud will air August 13, 2020 at 7P/6c on Univision.